Discover Eibar and Debabarrena
You have (at least) 10 reasons for visiting Debabarrena. The Basque Coast Geopark, our beaches, the gastronomy, the nature, both the historical and industrial heritage; the business or MICE tourism; our art, culture, and sports..
The coastline of Mutriku stretches approximately 4 km and is considered to be one of the most beautiful spots on the Basque Coast. To the east, it shares a border with the municipality of Deba, from which it is separated by the river of the same name, and to the west lies Ondarroa, at which point can be found the well-known beach of Saturraran.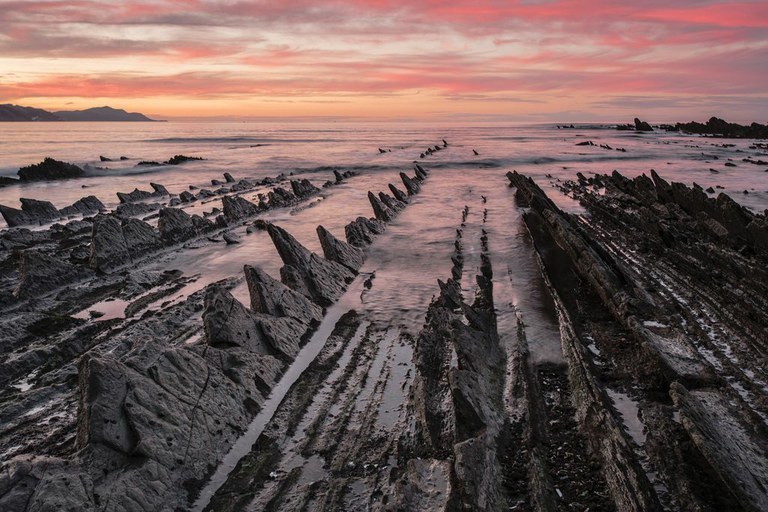 Practically half-way between the two borders lie the old town and port of Mutriku, dividing the coast into two areas. The coastline to the west can boast of the cliffs of Saturraran and the tidal area of the stretch known as the "Seven Beaches". That to the east of the port, between Alkolea headland and the mouth of the River Deba is known as Arbe Cove.