This month we present a BH kids' bike, made in Eibar in the 70's and donated to the Arms Industry Museum by Dario Tirados.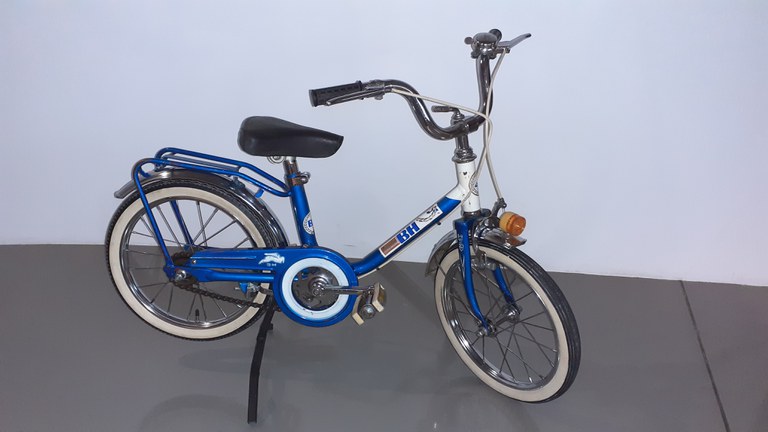 The Domingo brothers, Juan and Cosme Beistegui Albistegui opened their Eibar factory in 1909, proceeding to manufacture Mauser style pistols. The factory grew in size and had 60 workers on its payroll by 1916. In 1923 the company started to make bikes, and after the Civil War BH Hermanos became an internationally famous bike brand. Like other companies in the sector, BH organised cycling races and had a cycling team. In 1955 they added motorcycles to their production and in 1959 they moved to Vitoria.
Today Bicicletas BH (or BH Bikes) is one of the biggest national manufacturers, and maintains important international representation.