Reconstruction of Eibar's Industrial network 1938-1942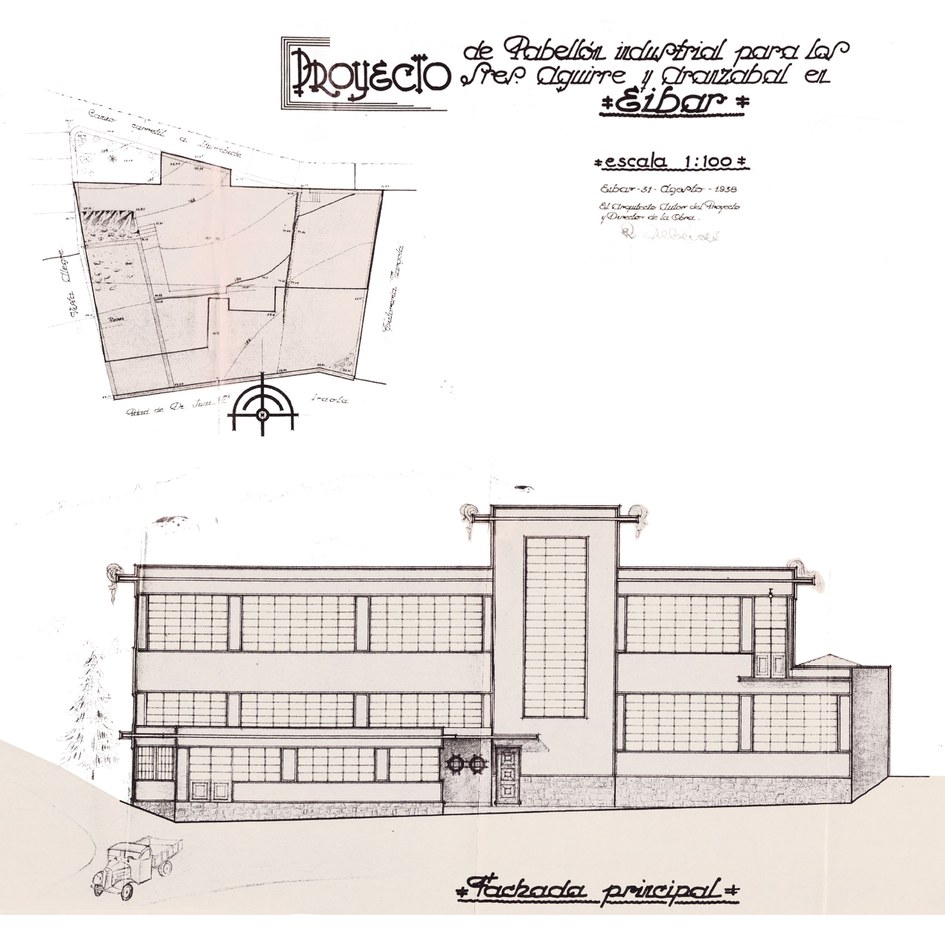 April 25 - July 19
Exhibition on reconstruction of Eibar's industrial network after the bombings of 1937.
The city of Eibar was completely destroyed in the 1937 bombing. However, only a few months later, in 1938, work started on rebuilding many of the workshops and factories in order to restore the local production capacity.
The years 1938-1942 mark a before and after in the architecture and urban planning of Eibar. The industrial architecture built in the town following the Civil War is clearly different from the civil or residential architecture. Apart from meeting business needs, the architecture applied to the buildings reflects the modern outlook of local industry. Eibar was an industrial hotbed where the combination of uses made both of the city itself and of its buildings is its sign of identity. The ability of businesses to adapt also spread to the buildings, which had to find new spaces.
This exhibition includes the most outstanding industrial buildings raised approximately between 1938 and 1942. The vast majority of these buildings were designed by the architect Raimundo Alberdi y Abaunz. 
Admission free.