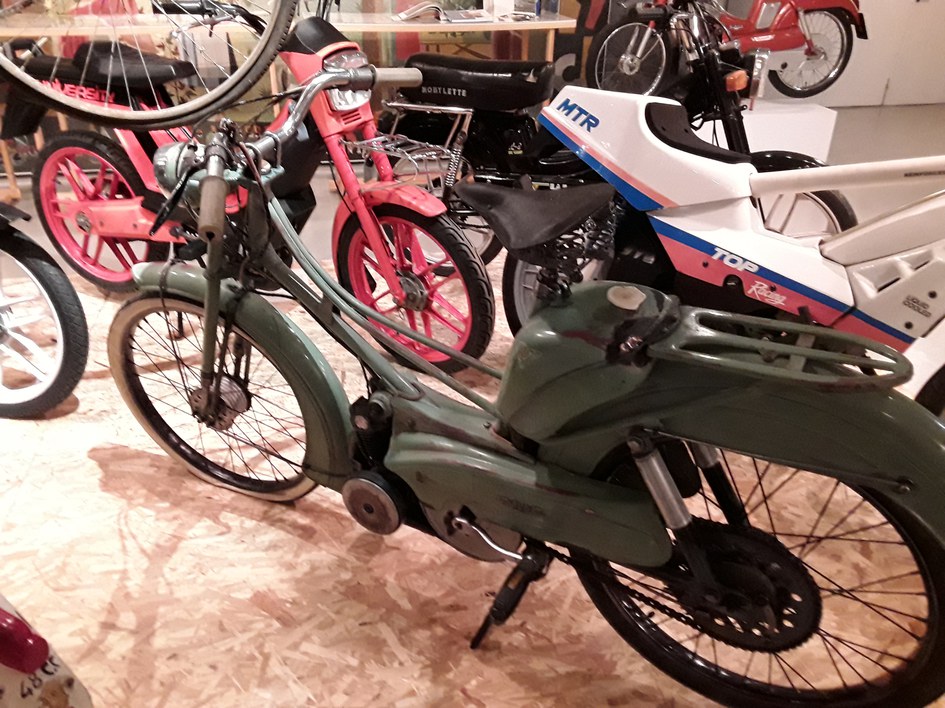 February 21 - March 31
In the decade of the '50s, Eibar's leading bicycle manufacturers started to produce motorcycles, thereby increasing their market presence.
The first motorised bicycle in Eibar was the Motobic, dating from 1946. Similarly, in 1950, Echasa fitted a 2-speed Iresa engine to the Stark bicycle. These were followed by the Mobylette under a French patent purchased by GAC in 1952. Also in 1952, Alfa, ABC and Valenciaga Hermanos constituted a company to make scooters under the licence of the Italian brand Innocenti, creating Lambretta Locomociones and starting to manufacture under this brand name in 1954.
Other companies also produced motorcycles. Orbea started in 1957 firstly manufacturing the French Velosolex, and later going on to manufacture its own model, while Ayra Durex started to produce the Master cycle in 1954. The manufacture of motorcycles by Eibar brands continued in the following decade until the '90s, producing a wide variety of models.
The Velomotores Eibarreses exhibition includes some of the examples made by those companies from the '60s to the '90s, pieces as unusual as the Mosquito by Beistegui Hermanos, the Orbea Velosolex, different models of GAC Mobylettes and small cylinder Lambrettas, alongside graphic and advertising material of the time.
Among those to have collaborated with the museum on this exhibition are members of the Lambretta Club, Agustin Lazarobaster, Manolo Murillo, Gaizka Iriondo and Jose del Rey from Ciclos CDR.