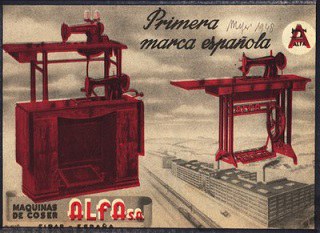 One hundred years of new alternatives, adaptations and constant search for new products FROM THE REVOLVER TO THE SEWING MACHINE AND THE SEWING MACHINE To agricultural machinery, mopeds, art. aeronautics… Portalea Exhibition Hall From September 25 to October 25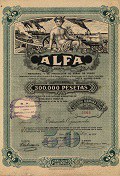 The year 1920 was a difficult year for the gun city. The end of the First World War brought about the drastic drop in orders with warehouses full of stock. That same year, the government, concerned about the increase in pistolerism and the danger posed by anarchist attacks, issued new laws that restricted trade and the possession of weapons.
Periods of crisis, instability and strikes followed throughout the year, forcing Eibar drivers to reinvent themselves while applying their technological and business knowledge to their new businesses and initiatives.
On October 28, 1920, after a long strike, six former Orbea Hermanos workers founded one of the first cooperatives in Spain, the "Sociedad Anónima Cooperativa de Producción de Armas de Fuego Alfa" with a registered capital of 300,000 pts. More than a hundred years have passed in which adaptations and a constant search for new products have taken place. To celebrate the centenary of its foundation and spread its legacy, the Museo de la Industria Armera presents the ALFA 1920-2020 exhibition in the Portalea Exhibition Hall.
A commemorative exhibition about the history and evolution of a pioneering company in the establishment of cooperativism and whose importance transcends Eibar and the Basque Country. Through this exhibition we will follow the thread of Alfa's evolution until it becomes a large business group and reaches today. We will learn about the many nuances of this company, the social and economic engine of life in Eibar, which came to occupy more than 1,600 workers with its own commercial organization whose emblematic product was the sewing machine known and recognized in the world.
The exhibition can be visited from September 25 to October 25 in the Portalea Exhibition Hall from Tuesday to Sunday from 18:30 to 20:30